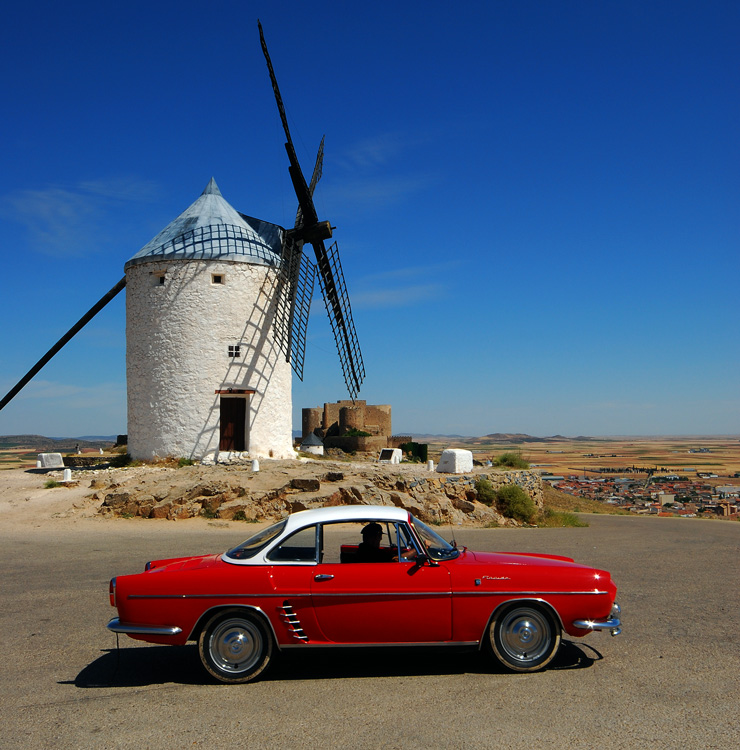 Thanks to the Spanish writer, Miguel de Cervantes, La Mancha is famous for its windmills. The most famous photographed site is a group of white windmills located at the Cerro Calderico hills in Consuegra, Spain, about 140 kilometers south of Madrid.
We visited that place on late June 2009. Early that day the spot was completely abandoned. While we were enjoying the views from the hilltop, a red old sport MGB Florida roadster suddenly appeared. For me it was so improbable to meet a lonely man and his strange car at that place, so I rushed for my camera and took a
shot.
Some scenes from the Cervantes novel started to flash before my eyes: a hot day, windmills, Spanish blue sky and a lonely Dom Quixote in his strange.... car.

Date/time: 2009-06-29 10:51:29
Nikon D80
F-stop: f9
ISO: 100
Metering Mode: Pattern
Flash: Did not fire
Focal length: 18 mm
Lens: Sigma 17.0-70.0 mm
Exp -0.3
Maciek.